Skip Navigation
Website Accessibility
Vermont Summer Medallion


One of our customers messaged us about this amazing quilt and we are so excited that we can be your US pattern source and kit source!




This beauty is Judy Newman's interpretation of an antique quilt in the Vermont Historical Society. It finishes about 72" square.

(You may recognize Judy's name from her Quiltmania books or her extensive library of unique, colorful patterns published through her company "A Very Fine House."

Judy is offering the pattern in a monthly format. She is graciously working with us to offer the pattern to you. Each month is $15 and the pattern series lasts for 8 months. The pattern is only available in monthly installments at this time. Order here.

Judy has created an acrylic template and papers pack to help in construction of the quilt. It retails for $55.95 and is available here.

Then, we're offering fabric kits to recreate this incredible quilt. This will be an 8 month program.

In Month 1, you'll receive 5 yards of this background fabric from Dolores' Timeworn Toolbox Basics and fabrics to make the center medallion.


We'll be using Di Ford's Cloverdale as a focus of our quilt and add in pieces from Nana's Flower Garden, Tarrytown and other complimentary reproduction lines to create a similar look.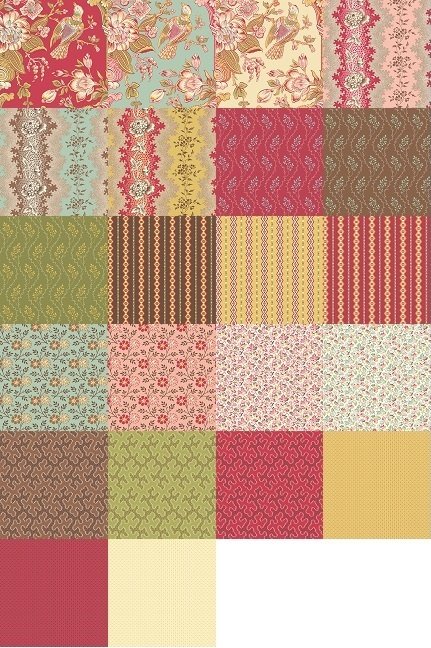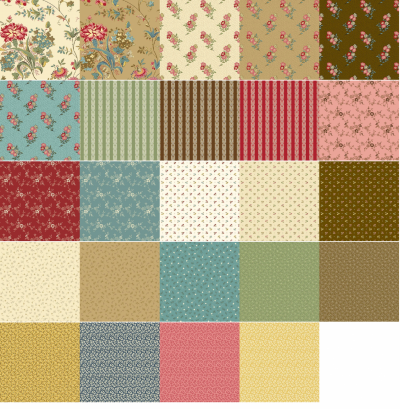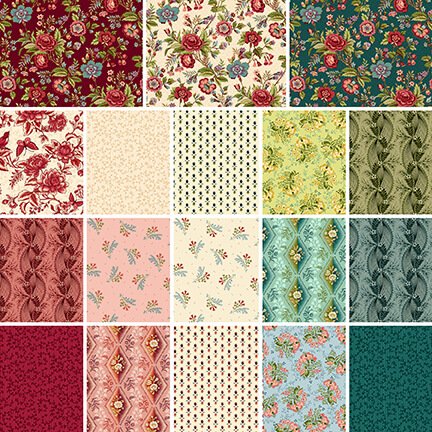 Month 1 with all the background fabric and the fabrics for the center will be $75.95. Months 2-8 will be $16.95 each. Reserve your fabric kits here.

The first patterns and fabric kits will ship in March, 2021.

As always, you're welcome to add this to an existing BOM shipment to help save on shipping.