Skip Navigation
Website Accessibility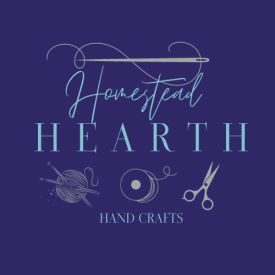 FREE US. shipping on orders over $80.* Read more
here
!
*Free shipping does not apply to BOMS or pre-orders. If your order includes in-stock and pre-order items, we'll ship what's available now & then ship pre-orders later with shipping costs.
The Quilted Witch
1800s or Laundry Basket Version
We love the fun look of the Quilted Witch quilt and decided it was perfect for a Homestead Hearth twist.
So, we're excited to debut both an 1800s version and a Laundry Basket version which features mostly Laundry Basket with some coordinating Andover prints.
Our 1800s sample top is done! Look at this amazing version pieced by Kevin the Quilter!
Available as either a complete kit or a monthly program of 9 installments, you're sure to find an option that fits your needs.
For either version, you'll need to order the pattern
here
if you don't already have it. The pattern is $19.95.
Then, decide on your preferred colorway.
We have the background fabric available as a complete kit. (7 yards total) Order your preferred background
here
. The kit is $84.
1800s version
Laundry Basket
Then reserve your spot in the monthly program.
The 1800s version is anchored with Sturbridge Floral Petites and the upcoming Jewelbox line from Andover. (We're also pulling in a couple of coordinating prints from other repro designers you love).
The Laundry Basket version features Edyta's lines, some coordinating prints from Need'l Love and a few other accents.
Sign up for the monthly kits
1800s kits here
. Monthly Laundry Basket kits are
here.
Each monthly kit is $15.95.
Or buy a complete,
all-at-once kit
here that will ship in mid-November. The complete kit is $219.99.