Skip Navigation
Website Accessibility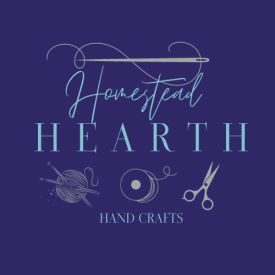 FREE US. shipping on orders over $80.* Read more
here
!
*Free shipping does not apply to BOMS or pre-orders. If your order includes in-stock and pre-order items, we'll ship what's available now & then ship pre-orders later with shipping costs.
Super Scrappy Log Cabin
Monthly Program
We've been searching for a good pattern to make a super-scrappy quilt using loads of different fabrics and just haven't found anything we love.
When you can't find what you want, make it yourself.
So we're excited to offer you our Scrappy Log Cabin monthly program that is customizable for the size & fabric option YOU want.


We'll send you cutting directions to make a simple log cabin block. And we'll send you oodles & oodles of different fabrics to make 12 different blocks each month.


You choose the size of quilt you want—sign up for 7 months of kits & your quilt will be 64" x 80".
13 months of kits will produce a quilt that's 96" x 104"—a nicely-sized quilt to fit a queen bed.
And for those of you that love BIG—17 months will produce a quilt that's about 112" square.
We'll work hard not to send duplicates so this will be a scrap-lovers dream come true.

The log cabin block is so versatile--you can arrange the blocks in many different ways to create a variety of looks. We'll include layout diagrams to give you some ideas but we encourage you to play with the blocks & make this your dream quilt.
Pick your favorite colorway—1800s reproduction fabrics with shirting-style prints for backgrounds or contemporary prints in brighter colors from designers like Jen Kingwell, Tula Pink, and Alison Glass with low-volume prints for backgrounds.
The program starts in April, 2018.
Month 1 will include fabric for all centers & binding so month 1 price varies depending on the option you pick. All remaining months will be $19.95.
Month 1 Lap option--$34.95
Month 1 Queen option--$39.90
Month 1 King option—$42.90
Reserve your spot here.


All of our Special Programs or Monthly Programs require a commitment from you for the length of the program. Signing up for a Block of the Month is the same as putting a "quilt" on lay-away". You are making a commitment to purchase the entire set of patterns or kits. You have the choice of prepaying for the entire BOM or paying on a monthly basis. There are NO exceptions to this rule, so please don't ask if you can discontinue a program once you've joined in.