Skip Navigation
Website Accessibility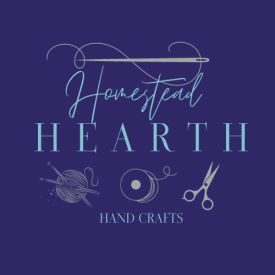 FREE US. shipping on orders over $80.* Read more
here
!
*Free shipping does not apply to BOMS or pre-orders. If your order includes in-stock and pre-order items, we'll ship what's available now & then ship pre-orders later with shipping costs.
Steam Punk
by Jen Kingwell


We've had so many requests for Steam Punk that we've decided to add that to our line up. We love it because Jen has acrylic templates available that make cutting and piecing a breeze.


We love the funky prints and colors of Jen's original but we're also crushing on 1800s and batiks so we're going to offer 3 colorways! The quilt finishes at about 71" square.
If you follow our site regularly, you'll recall we recently added Crop Circles as an option with batiks or repros. After testing the blocks & pattern, we've concluded that our customers will be MUCH happier with Steam Punk, primarily because it has acrylic templates available & the curves are easier to piece. So, we're offering the two colorways we had planned for that BOM along with a more "Jen" option.
This will be a 9 month program beginning in October, 2017. Month 1 will include a setting kit so you can assemble blocks as you go.
The repro version will use prints like this and Moda's Bella solid in Stone for sashing and a shirting for setting triangles.
The batik version will feature batiks in these colors and a creamy, off-white batik as the sashing and a coordinating neutral batik for setting triangles.
And the Jen Kingwell version will feature prints similar in color & style to those shown in the photo of the quilt from Moda, Westminster, Andover & more, with a light grey for the sashing.
Month 1 includes sashing and setting triangle fabrics and block fabrics for Row 1. It retails for $35.95. Months 2-9 retail for $12.95. You'll receive a huge array of fabrics in this program to help capture that controlled scrappy look Jen is known for.
You'll need the pattern if you don't already have it. We're offering you the choice of
pattern only
,
acrylics only
(if you already have the pattern) or a
combo
of pattern with acrylics.
Then, reserve your fabric kits
here
& you'll be ready to go.
The first month will ship in October!
Reserve your spot now!
All of our Special Programs or Monthly Programs require a commitment from you for the length of the program. Signing up for a Block of the Month is the same as putting a "quilt" on lay-away". You are making a commitment to purchase the entire set of patterns or kits. You have the choice of prepaying for the entire BOM or paying on a monthly basis. There are NO exceptions to this rule, so please don't ask if you can discontinue a program once you've joined in.