Skip Navigation
Website Accessibility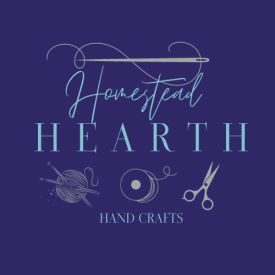 FREE US. shipping on orders over $80.* Read more
here
!
*Free shipping does not apply to BOMS or pre-orders. If your order includes in-stock and pre-order items, we'll ship what's available now & then ship pre-orders later with shipping costs.
Alexandre the Cat
Make your own Alexandre the Cat with this fun crochet kit from best-selling author and designer Kerry Lord. Alexandre the Cat is a fantastic project for any cat lover. Made using just one stitch and a single colour, this design makes this an excellent project for beginners.
Whether you're a curious beginner or an enthusiastic crafter, this kit contains everything you need to crochet the animal of your choice.
This kit includes:
75g of super soft pure wool in DK Silver, spun in the UK
A soft grip 3mm TOFT crochet hook
Hi-loft polyester toy stuffing
Wool needle for sewing up at the end
A length of black thread for the eyes and nose
Postcard pattern with instructions for making your animal
Getting started crochet advice and links to our 'how to' YouTube videos
Level one kit: This kit is suitable for complete beginners.
Finished size: Approx. 18cm high when in the sitting position.