Skip Navigation
Website Accessibility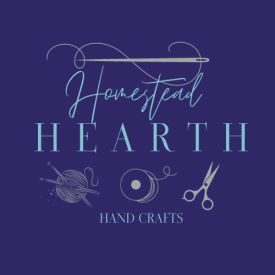 FREE US. shipping on orders over $80.* Read more
here
!
*Free shipping does not apply to BOMS or pre-orders. If your order includes in-stock and pre-order items, we'll ship what's available now & then ship pre-orders later with shipping costs.
Reunion
By Sarah Maxwell of Designs by Sarah J
Our long-time customers will remember that Sarah and Dolores started Homestead Hearth with a focus on 1800s reproduction fabrics. Over time, they expanded the store offerings and both pursued individual design focuses.
With Reunion, Sarah returns to her love affair with 1800s reproduction style fabrics with a 107" square quilt available starting January, 2020.
The quilt features Sarah's upcoming
Full Circle
fabrics. which are inspired by the artistry of Judie Rothermel.
Like so many quilters, Sarah has a stash of fabrics that she plans to use "someday". As palettes have lightened and brightened, she's wanted to update classic reproduction fabrics and have pieces that can bridge her stash into a newer, updated look that is perfect for today's home.
Reunion is a 12 month block of the month program & will feature the exact fabrics shown above. Starting in January 2020, you'll receive a pattern and fabrics to make part of the quilt. By the end, you'll have everything for the top and binding.
We're offering program members a coordinating backing fabric at a discount. You can order it
here
.
Then reserve your spot in the monthly program
here
. Of course, if you're a current BOM member, you're welcome to email & we'll add this program to your existing shipments to help you save on shipping. Each monthly kit is just $24.95 and you'll end up with a 107" wide quilt top and binding fabric.