Skip Navigation
Website Accessibility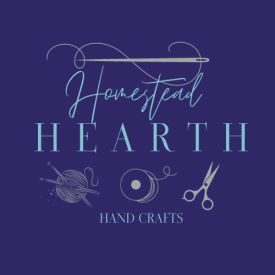 FREE US. shipping on orders over $80.* Read more
here
!
*Free shipping does not apply to BOMS or pre-orders. If your order includes in-stock and pre-order items, we'll ship what's available now & then ship pre-orders later with shipping costs.
Quincy's Prize
by Carol Hopkins
Some of our favorite monthly programs originate as suggestions from our customers. We're always thrilled when one of you suggest a fabulous quilt that will be fun to kit. That's how we discovered Quincy's Prize.
The original quilt is 64 x 69". It features a HUGE array of 1800s reproduction scrap fabrics.
We chatted with designer Carol Hopkins and she agreed that we can do two exciting things. First, we can offer this program both in the original throw size or in a large, queen bed size. And we can offer a modern version using bright fabrics paired with low volume backgrounds, blacks and greys.
For either version, you'll need the pattern to start. It's $8 and you may order it
here
.
Then, decide what size & colorway you prefer.
The larger option will finish approximately 90" x 101" with borders.
For both size reproduction options, we're using this incredible print from Barbara Brackman as the border. The colors in the print will tie the blocks togther. Our blocks will feature all the gorgeous 1800s reproduction shades shown in Carol's version--blues, blacks, reds, browns, cheddar, green and accents of purple and double pink.
The modern version will feature this Art Theory print from Alison Glass as the border, setting the tone for all the colors to be included in the quilt. Blocks in the modern version will include all the colors shown below paired with greys and low volume backgrounds with black prints as the block centers. Sarah is working on some blocks now & will post a photo of a few soon. For now, here's the border print and a digital mock-up of how we envision the bright version coming together. Note: The Bright Version will be much scrappier than the digital image indicates!
The program will start in late January, 2021. Participants will receive all the fabrics needed to make the blocks, the setting triangles, border and binding over the course of the 12 month program.
We'll be sending a huge array of fabric. The beauty of this quilt is the scrappy nature of it so we'll send as many different fabrics as possible, minimizing any repeats in shipments as much as possible.
For the throw size, monthly shipments will be 12.95 per month. For the large queen size version, monthly shipments are 20.95.
As always, you're welcome to add this to your current programs to consolidate shipping costs.
SIgn up
here.