Skip Navigation
Website Accessibility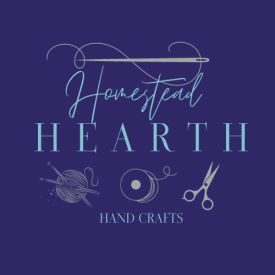 FREE US. shipping on orders over $80.* Read more
here
!
*Free shipping does not apply to BOMS or pre-orders. If your order includes in-stock and pre-order items, we'll ship what's available now & then ship pre-orders later with shipping costs.
Merino Downs
From the moment we saw the cover of the Quiltmania book
Labors of Love
, we knew there would be some quilts we just had to make. The book is full of recreations of incredible antique quilts, each more glorious than the last. It was hard to pick a favorite, but we've decided to start this journey with Merino Downs.
Our decision rested, in part, on fabric. We were able to secure the exact Di Ford fabric shown in the border & center frame. (We know the photo looks really blue on some screens--it's actually a soft blue-green as shown in the swatches below. We've also found a great new Di Ford print to use as the background since the original is no longer available. And we've selected other Di prints for the vines. Here's the palette:
The quilt finishes at 80" x 97".
The pattern is available in the book. It's available to order
here
if you don't already have it.
Since the background, frame and vines are so integral to this quilt, month 1 will include the yardage for all of them to ensure dye lot consistency, along with applique fabrics to make the center vase. Applique fabrics will include a huge variety of 1800s reproduction prints, carefully selected to recreate this quilt. There will be lots of Di Ford prints from various lines, along with other 1800s reproductions from an array of designers.
This is sold out.
Month 1 which will include more than 14 yards of fabric for the background, vines, border and more is $154. Months 2-12 will include all of the prints needed for the appliques, carefully curated by Sarah. We'll include fabrics for traditional applique by hand or machine as well as some fabric suitable for broderie perse accents, should you choose to incorporate them. Months 2-12 will be $14.95 each. Order
here.
We recommend Aurifil 80 wt thread for those choosing to hand applique. We'll be putting together a custom pack of appropriate colors and will post details on that soon. If you're interested in threads for machine applique, let us know and we'll put together a selection of those as well in Aurifil 50 wt.
The quilt requires 9 3/4 yards of backing. We're offering 2 choices. Members of our BOM can order the backing at 20% off regular retail. We'll ship backing in the second month to help break up the cost. Order your backing choice
here.
This is going to be a limited availability BOM due to some of the fabrics already being sold out. Don't delay on getting in on this amazing, masterpiece quilt.