Maggie Maguire's Garden

A customer put us on the trail of tracking down the pattern for this amazing quilt and we're thrilled to be bringing you the pattern and a monthly kit option.


The quilt finishes at about 78" x 81".
You'll need a copy of the pattern to join in on the BOM. It's $26.95 and available to order
here
. (Note: If you're ordering only the pattern, it's will ship around November 11).
We'll offer a pack of papers to make the 5/8" hexies and other recommended notions. Watch for details in an upcoming newsletter & you can add them to your order at any time.
We're adding a new group to this program due to demand. The first shipment date for Group 2 will start in February, 2020 and will run for 12 months. We're also adding a modern group! If bright, contemporary fabrics are your jam, then join us in making a vibrant, happy version of this quilt. See blocks below for an idea of the fabrics. We'll cover the rainbow and include lots of options for fussy cutting. Sign up for the modern version
here
.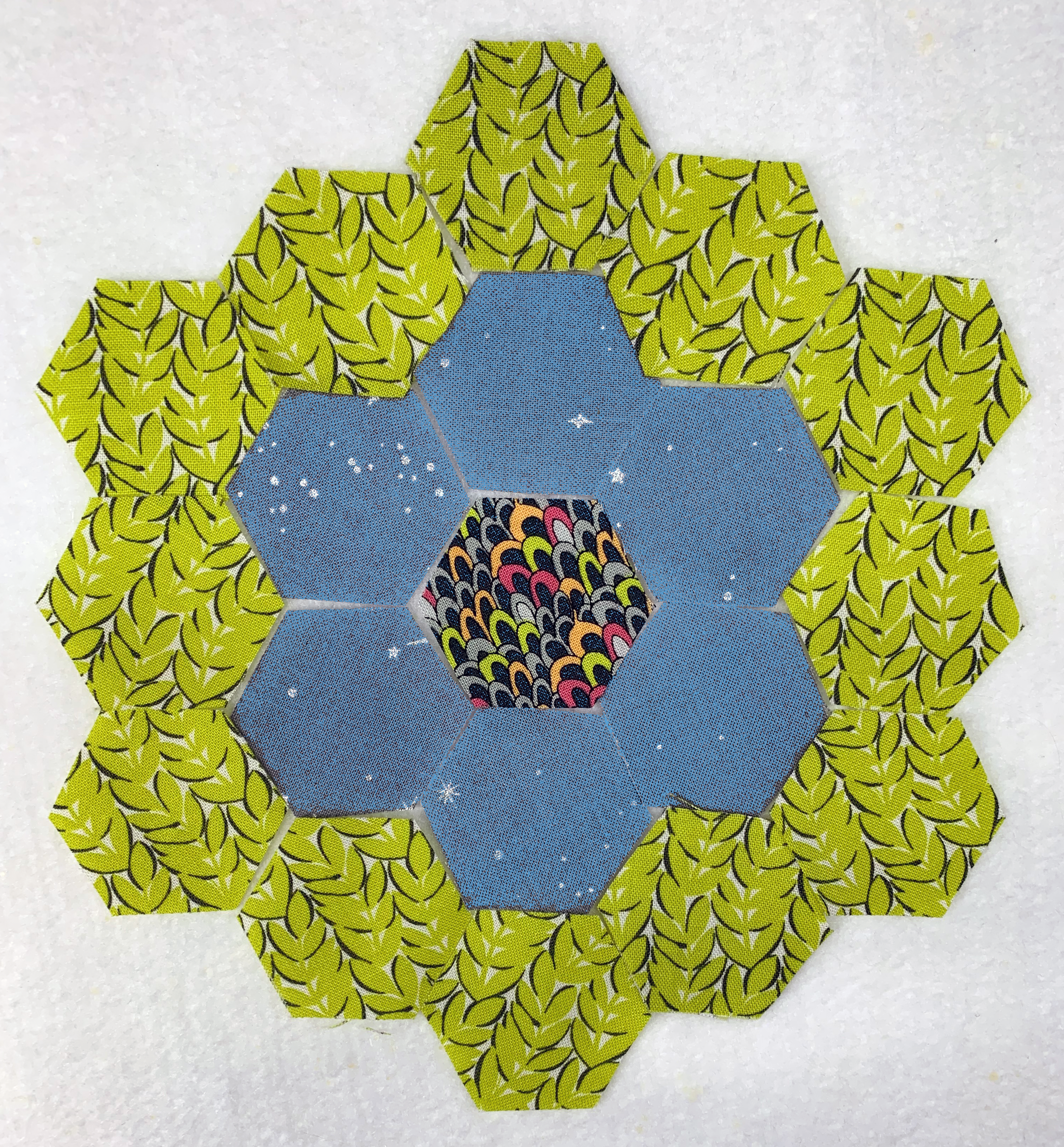 We'll follow the color plan shown with a huge array of 1800s reproduction fabrics. We're hunting down the perfect background at Market so stay tuned for an update.
You'll receive all the fabrics needed for the quilt and binding by the end of the program.
Fabric kits will include generous cuts to fussy cut the hexagons as shown.
Each monthly kit is $24.95 plus shipping. Of course, if you're in more than one program with us, we're happy to combine shipping of all your programs to once a month to help you save on shipping.
Join in the fun and reserve your spot
here.
You'll need an acrylic template for the hexagon shape. Order your preferred seam allowance version
here
.
Add a bulk pack of papers for English paper piecing
here
.