Skip Navigation
Website Accessibility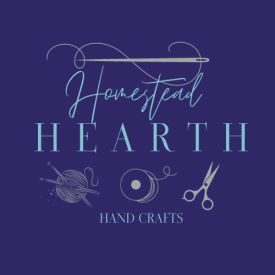 FREE US. shipping on orders over $80.* Read more
here
!
*Free shipping does not apply to BOMS or pre-orders. If your order includes in-stock and pre-order items, we'll ship what's available now & then ship pre-orders later with shipping costs.
Maggie Maguire's Garden

Who is ready to make Maggie Maguire's Garden with us? We have a whole new take on this classic, masterpiece quilt.


The quilt finishes at about 78" x 81".
You'll need a copy of the pattern to join in on the BOM. It's $29.95 and available to order
here
. (Note: If you're ordering only the pattern, it's will ship around September 1).
We have a pack of papers to make the 5/8" hexies and and acrylic template available to make the hexies. Add them to your order below.
Now, for our fresh new take on this quilt. Since we just are not seeing many reproductions lines being produced these days, we decided to remake this quilt featuring Tilda prints and solids. Tilda's designs have so many fabulous little details that are suitable for fussy cutting. Here's an example.
We'll follow the color plan shown on the quilt itself with a huge array of Tilda fabrics, coordinating solids and an occasional fancy floral print from complimentary lines.
We'll use a subtle tone-on-tone white for the background medallion and path as shown.
You'll receive all the fabrics needed for the quilt and binding by the end of the program.
Fabric kits will include generous cuts to fussy cut the hexagons as shown.
Each monthly kit is $29.95 plus shipping. Of course, if you're in more than one program with us, we're happy to combine shipping of all your programs to once a month to help you save on shipping. The first kits will ship in September, 2023. This is a 12 month program.
Join in the fun and reserve your spot
here.
You'll need an acrylic template for the hexagon shape. Order
here
.
Add a bulk pack of papers for English paper piecing
here.