Skip Navigation
Website Accessibility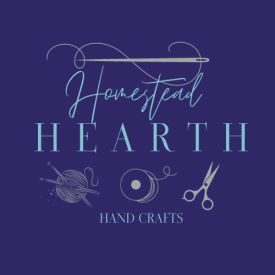 FREE US. shipping on orders over $80.* Read more
here
!
*Free shipping does not apply to BOMS or pre-orders. If your order includes in-stock and pre-order items, we'll ship what's available now & then ship pre-orders later with shipping costs.
Long Time Gone
We've had SO many requests to bring back Long Time Gone that we had to respond. This is a fabulous PIECED quilt from Jen--no applique required.
This was the original version of the quilt that Jen debuted at a long-ago quilt market. We'll work now to kit it with fabrics that retain the look & feel of the original. We plan to use Jen's own Lookout line & then lots of new arrivals from various companies.
This quilt is approximately 66" x 67". You'll need the book to participate. Order it
here
if you don't already have it.
Then sign up for our monthly shipments of fabric to make the quilt. The first kits will ship in late May or early June, 2022. This is a 12 month program.
You'll make a section of the quilt each month. We're offering this quilt in two colorways.
Of course, one option will be similar to Jen's original quilt as shown with lots of happy, funky fabrics in cheery colors anchored by Jen's
The Lookout
line shown above. That colorway features a light grey sashing as shown that ships in month 1 along with fabrics to make a section of the quilt.
We're also offering a Laundry Basket option anchored by Lady Tulip. We'll use a taupe-y dark cream for the sashing in this version.
So,
pick your favorite
& sign up today to receive 12 monthly kits. The first kits will ship in late May or early June 2022. Month 1 kits that include the sashing so you can assemble as you complete sections is $39.70. Kits 2 through 12 are $21.95.
The pattern includes rotary cutting instructions. A lot of folks find using the Marti Michell rulers & templates make this all easier. If you're interested in adding any of those, the quilt uses Sets A, B, D, N and the Pineapple Ruler. You can add any of them to your order
here.
Don't forget we now offer consolidated shipping of your blocks of the month so you can have everything shipped in one package at the end of each month! Just email or call to have your BOMS shipped together.
All of our Special Programs or Monthly Programs require a commitment from you for the length of the program. Signing up for a Block of the Month is the same as putting a "quilt" on lay-away". You are making a commitment to purchase the entire set of patterns or kits. You have the choice of prepaying for the entire BOM or paying on a monthly basis. There are NO exceptions to this rule, so please don't ask if you can discontinue a program once you've joined in.