Skip Navigation
Website Accessibility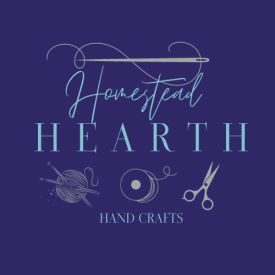 FREE US. shipping on orders over $80.* Read more
here
!
*Free shipping does not apply to BOMS or pre-orders. If your order includes in-stock and pre-order items, we'll ship what's available now & then ship pre-orders later with shipping costs.
Glitter by Jen Kingwell
We've been eyeing Jen Kingwell's Glitter quilt from her Quilt Lovely book for some time now. It uses literally hundreds of fabrics and it can be hand or machine pieced. So, it has all the hallmarks of our favorite projects.


We're ready to dive in and make the quilt so we're going to offer it now as a monthly program. Since we're all about options, we're going to give you some choices so you can truly make this quilt yours.
To start, you'll need the book if you don't already have it. You can order here. It retails for $26.99. If you join our BOM, we'll give you a 25% discount on the book making it $20.24 when we process your order.


Then, decide how big you would like your quilt to be. The book shows a quilt 66 ½" x 73" with 8 rows of 19 blocks each. We'll offer this in a format where you will make one row a month. You can join in for 8 months to make the quilt as shown. Or we'll offer a 13 month version and your quilt will end up approximately 84" x 100". (2 more rows in length; 5 more blocks across.)
If you're in the king-size mode, email or call & if there's enough interest, we'll add that option too.
The beauty of this quilt is its huge array of fabrics—from solids to blenders to prints in a huge array of styles—repros, modern, stripes, checks—it's all in there & it derives its beauty from the interaction of color and texture. We'll follow the color plan shown & bring you a wonderful array of fabrics to make your quilt.
Monthly cost of this program $19.95. You'll receive more than 50 different fabrics each month.
The first kits will ship in June, 2016, so reserve your spot now.



All of our Special Programs or Monthly Programs require a commitment from you for the length of the program. Signing up for a Block of the Month is the same as putting a "quilt" on lay-away". You are making a commitment to purchase the entire set of patterns or kits. You have the choice of prepaying for the entire BOM or paying on a monthly basis. There are NO exceptions to this rule, so please don't ask if you can discontinue a program once you've joined in.