Farm Girl Vintage 2
featuring Pam Buda fabrics
I've long loved the look of the various Lori Holt sampler quilts but hadn't settled on fabrics to make one until I saw Pam Buda's Prairie Dry Goods line. Now, I'm inviting you to make this quilt with me!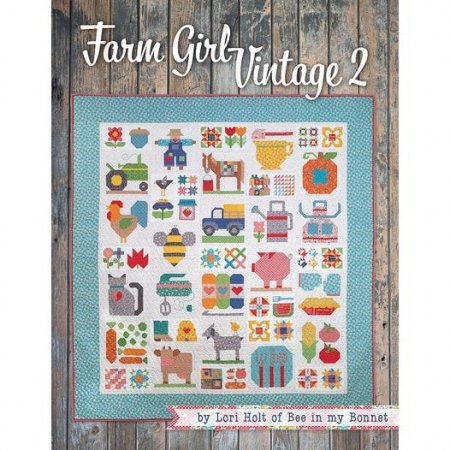 The quilt finishes at about 88" x 95".
I'm going to use this fabric line as the anchor:
And, I'll fill in with other complimentary lines from Pam Buda/Heartspun Quilts as needed.
Here's my first block:
The blocks are really easy thanks to the detailed rotary cutting and machine piecing instructions.
The first kits will ship in December, 2021. This will be a 12 month program.
You'll need the book for the pattern. Order it
here
if you don't already have it.
Each kit will be $21.95 plus shipping. As always, you're welcome to add this program to your existing monthly shipments to help save on postage. Reserve your spot
here
.