Skip Navigation
Website Accessibility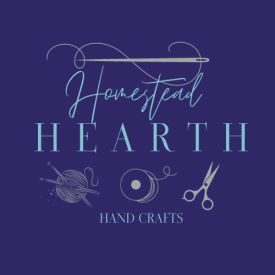 FREE US. shipping on orders over $80.* Read more
here
!
*Free shipping does not apply to BOMS or pre-orders. If your order includes in-stock and pre-order items, we'll ship what's available now & then ship pre-orders later with shipping costs.
Canterbury



We've long-admired Karen Styles' fabulous Canterbury quilt but we didn't want to offer it until we knew we had the right fabrics pulled together. After talking to Karen at Quilt Market, we are now ready to bring you a monthly program to make this great quilt.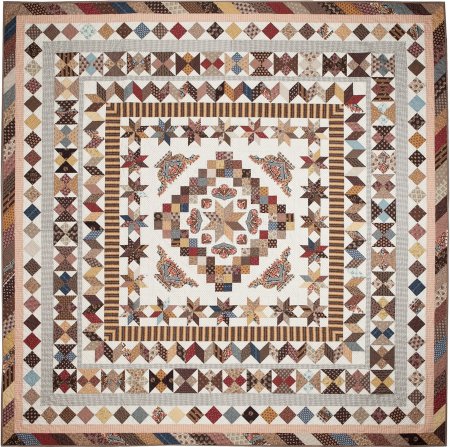 Finishing at 89" square, the quilt showcases a gorgeous range of 1800s prints. To make the quilt, you'll need the pattern if you don't already have it. We're offering it to our program members at 20% off. We'll adjust the price when we process your order. Get the pattern here.
Then join us in making the quilt starting in January 2016. This will be a 12 month program. In Month 1, we'll send you the 4 1/3 yards of background along with fabrics to make the center star. Then in months 2-12, we'll send fabrics to piece the remainder of the quilt and binding.
Karen's quilt shows broderie perse vases and accents. Since the fabric she used is no longer available, Karen suggested omitting the broderie perse and letting those areas of the quilt showcase some fabulous quilting. Of course, you can add your own broderie elements there if you have the perfect fabric on hand.
Month 1 which includes the background fabric is $61.90. Months 2-12 will be just $14.95. Reserve your spot here!
All of our Special Programs or Monthly Programs require a commitment from you for the length of the program. Signing up for a Block of the Month is the same as putting a "quilt" on lay-away". You are making a commitment to purchase the entire set of patterns or kits. You have the choice of prepaying for the entire BOM or paying on a monthly basis. There are NO exceptions to this rule, so please don't ask if you can discontinue a program once you've joined in.