Skip Navigation
Website Accessibility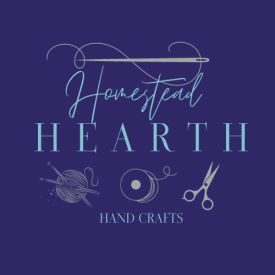 FREE US. shipping on orders over $80.* Read more
here
!
*Free shipping does not apply to BOMS or pre-orders. If your order includes in-stock and pre-order items, we'll ship what's available now & then ship pre-orders later with shipping costs.
Bits & Pieces

by
Karen Cunningham
Any time a new book from Quiltmania arrives, we know there's likely a new program or two in our future. We're so excited that some of our customers alerted us to the fabulous Bits & Pieces quilt in the
A Ladies' Garden
book.
The quilt finishes at about 84" square. It is designed to showcase a huge array of print fabrics and can be machine or hand pieced. The quilt definitely features an I Spy element where you're encouraged to center motifs in the patches and make this a fun, fabric showcase.
To participate, you'll need the book. Order it
here.
Then, sign up in your choice of colorway.
We're offering two versions. One will focus on the colors shown. We've ordered a variety of soft pinks & golds for the setting elements and then we'll pull the prints from our huge array of reproductions and florals in the colors shown.
Here's a reference of some of the fabrics and colors we'll be using. We'll work hard to send large enough pieces so you can center motifs and develop the I Spy fun.
Note that the original quilt used a stripe for the sashing--we're opting for a soft pink print since we know so many of you don't enjoy lining up and dealing with stripes. This colorway will include prints from Laundry Basket, lots of reproduction designers like Max & Louise and a few Tilda prints & other surprises.
For the other colorway, we're going bright and fun. The Contemporary option will focus on several greys for the setting elements and then a whole array of colorful prints with interesting elements for the patches. This photo gives you some idea of the colors & style of prints we'll be focusing on in the Contemporary option. We'll work here to include prints with fun I Spy elements.
There are acrylic templates available. Order them
here
.
Then,
reserve your colorway.
This will be a 14 month program. You'll make a section of the quilt each month and by the end you'll have all the fabrics for the top and binding.
Each monthly kit is just $16.95 plus shipping. As always, if you're already in a program with us, you're welcome to request a single shipment each month of all programs to help you save on shipping.