Skip Navigation
Website Accessibility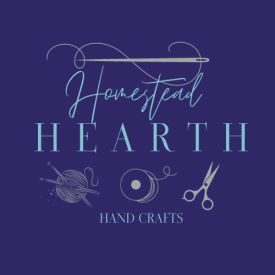 FREE US. shipping on orders over $80.* Read more
here
!
*Free shipping does not apply to BOMS or pre-orders. If your order includes in-stock and pre-order items, we'll ship what's available now & then ship pre-orders later with shipping costs.
A Wild Ride
by Jen Kingwell
We've loved Jen Kingwell's "A Wild Ride" quilt for a while now but we knew we would want something bigger than the 54" x 72" size featured in the pattern. After hearing from lots of you, we knew it was time to offer this as a "size it your way" monthly program.



We've just added the option to make this quilt using Edyta Sitar's/Laundry Basket's prints. Here are some blocks to give you an idea of how this option will look:


The quilt features 9" blocks, and the triangles are easy to cut & piece using Jen's acrylic templates.
To start off, you'll need the pattern. We recommend the templates as well and we're offering you a choice since we recognize some people may have bought the pattern before the templates were available.
So, start by picking your pattern option:
The pattern only is $16 and available here.
The acrylic templates only are $23 and available here.
Or, the combo of pattern with acrylic templates is $35 and available here.
The Jen Kingwell version is sold out.

The original quilt features 48 blocks.

Sign up for monthly kits using Laundry Basket-style prints here.
The 54" x 72" quilt will run for 8 months and you'll make 6 blocks per month. Monthly kits will be $16.95.
If you prefer a 72" x 90" version suitable for a double bed, 8 blocks per month over 10 months. Monthly kits will be $21.95.
If you want to go queen-sized, your quilt will be 90" x 108". You'll make 8 blocks per month over 15 months with a monthly cost of $21.95.
We're open to offering a king-size version too, but we aren't sure if there is enough interest in that size. If you want a king option, please email us.
The first kits will ship in early May, 2018.

Reserve your spot now!





All of our Special Programs or Monthly Programs require a commitment from you for the length of the program. Signing up for a Block of the Month is the same as putting a "quilt" on lay-away". You are making a commitment to purchase the entire set of patterns or kits. You have the choice of prepaying for the entire BOM or paying on a monthly basis. There are NO exceptions to this rule, so please don't ask if you can discontinue a program once you've joined in.