Skip Navigation
Website Accessibility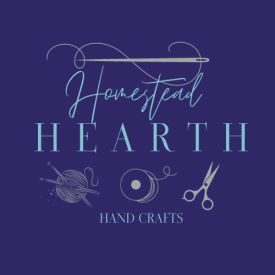 FREE US. shipping on orders over $80.* Read more
here
!
*Free shipping does not apply to BOMS or pre-orders. If your order includes in-stock and pre-order items, we'll ship what's available now & then ship pre-orders later with shipping costs.
2021 Quiltmania Mystery Project
The 2021 Mystery Designer is
Nathalie Méance
of
"La Fée Pirouette".

As always, much of the project will remain a mystery. The project will measure approximately
48'' x 53'' (120 x 135cm).


Here's a little sampling of what we can expect to see:



Nathalie has selected a gorgeous range of fabrics from Stof for her project. The manufacturer has indicated several of the fabrics are exclusive to the mystery this time--the only place you will be able to buy them is from a participating store. And they are only doing a single printing with no possibility of a reprint so what we order initially is all we will receive.

These fabrics are coming from Europe so they are pricier than our standard US fabrics and they are subject to higher shipping and customs/import taxes which affects the overall cost of the program.

Among some of the various techniques used for this quilt: there will be a central medallion, applique and embroidered flowers. Nathalie is preparing a lovely surprise for this project, in a subtle and romantic style.

Nathalie has a set of recommended floss and notions that we will offer. More details on that coming soon.

The manufacturer has already advised the fabrics will not arrive in the US until March. So the first issue of the magazine will come out in January and then when the March issue arrives, we will be able to ship Installments 1 and 2 of the fabric.

Due to the way the manufacturer is handling this project, we will bill you for installment 1 and 2 in mid-late February with an eye toward shipping both installments by mid-March. We typically don't bill until we physically ship, but the unique challenges presented by this program will require us to handle the first 2 installments in this manner. Installments 3-6 will all be billed at the time of shipment.

This program is currently SOLD OUT. The manufacturer has declined to print more fabric.

You are welcome to email us at "info@homesteadhearth.com" and if by chance we have any extra fabric once the first kits are cut, we will maintain a waiting list of people interested in the kits.


If you need a subscription to the magazine, we have that available here. You will need all 6 issues of Quiltmania published in 2021 for the patterns to make the quilt.

If you need the magazine shipped with each of your kits, you can order them both together here.