Skip Navigation
Website Accessibility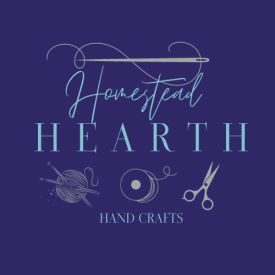 FREE US. shipping on orders over $80.* Read more
here
!
*Free shipping does not apply to BOMS or pre-orders. If your order includes in-stock and pre-order items, we'll ship what's available now & then ship pre-orders later with shipping costs.
Swivel

The 2020 Quiltmania Mystery Program
Each year, we enjoy putting together the details for the Quiltmania mystery quilt program to share with our customers. Keeping the secret about the designer & the project is always hard. This year, it's been especially challenging, because Sarah Maxwell, one of the co-owners of Homestead Hearth & Marcus fabric designer, is the mystery designer!
Sarah has been hard at work on this project for over a year. She's designed a project that brings together her love of classic, beautiful prints with updated blocks, a unique setting and a mystery fabric that you will LOVE.
The overall program uses Sarah's
Full Circle
fabrics. Your quilt will include all of these prints:
As always, there is one special fabric that will be available only to program participants. This year the mystery fabric is absolutely essential to tie everything together. You'll want to be part of the program to ensure you get the fabric.
As always, we can't tell you much. The quilt will be about 74" square. We know it has the shapes featured below as part of the design.
You can choose your favorite method to make this quilt. The pattern is suitable for hand piecing, English Paper Piecing, or rotary cutting and machine piecing (Note: there will be some y-seams!) Or mix & match these techniques as you like, depending on the block.
The magazine will have templates you can trace or you can purchase the accompanying acrylic templates. Details on the template sets are below.
You'll need each of the 6 issues of Quiltmania published in 2020 for the pattern. We do have
subscriptions
available.
There will be 6 shipments of fabric, with the first shipping in mid-late January.
Our fabric kits will be $42.95. There are a total of 6. (If you do that math, this is equivalent to a monthly charge of $21.48 so very typical for a year-long BOM.)
This program is LIMITED due to fabric and we are placing our order soon. Order your fabric kits
here
. (As always, we'll have some fun extras for our customers along the way!)
There are 5 sets of templates. The templates vary in cost each month depending on the number and size. Order templates
here
. Templates cost as follows:
Installment 1 templates are $20.
Installment 2 templates are $12
Installment 3 templates are $13
Installment 4 templates are $28
Installment 5 templates are $30
If you're doing English Paper Piecing, then paper packs are available
here
& will be $5 per block. Some installments you make 2 blocks, other installments you make more blocks so price varies per installment.
Order the templates
here
or email us to add them to your order if you're already signed up. (NOTE: Templates will have 1/4" seams unless you request 3/8" seams for EPP.) (Also note, our cart shows the cost for Installment 1--we'll charge the listed price for each installment as shown above.
We're happy to consolidate shipping of your BOMS to help you save on shipping.
We also have backing options. Pick your favorite from this array of prints from
Full Circle
or pick the MYSTERY fabric!
Backing is available. Order
here.
The MYSTERY Fabric
A gorgeous shirting-style print:
A beautiful blue print
Add your backing
here
. It will ship with Installment 6.
There is a coordinating Aurifil thread set available. Order it
here
.
If you are currently in a BOM and want to sign up via email, send a note to "customerservice@homesteadhearth.com".
We do know this is going to be FABULOUS--DON'T MISS OUT!