Skip Navigation
Website Accessibility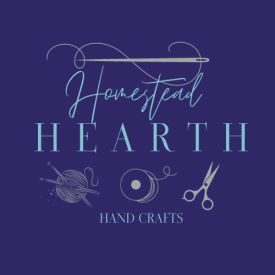 FREE US. shipping on orders over $80.* Read more
here
!
*Free shipping does not apply to BOMS or pre-orders. If your order includes in-stock and pre-order items, we'll ship what's available now & then ship pre-orders later with shipping costs.
2019 Quiltmania Mystery Quilt featuring Jen Kingwell
AT LAST, we can share the exciting news that Jen Kingwell is the featured designer for the 2019 Quiltmania Mystery program.
Jen has designed some fabulous fabrics for this program. As always, there is one special fabric that will be available only to program participants.
The quilt isn't finished yet so we can't tell you much. We know it will be about 65" square. We know it has the shapes featured below as part of the design.
There will be 6 installments with the first hopefully shipping in late January.
You'll need each of the 6 issues of Quiltmania published in 2019 for the pattern. We do have
subscriptions
available.
Our monthly kits will be $39.95. This program is LIMITED due to fabric and we are placing our order soon. Reserve your spot now to ensure you get original and limited fabrics that Jen has designed for this program.
We believe this program is sold out. We'll post soon if we can put together any additional kits.
Jen has created templates for the program. There are 5 sets of templates. The templates vary in cost each month depending on the number and size. We can only sell the templates as a subscription--meaning if you sign up you'll receive sets with each of the first five shipments.
Installment 1 templates are $27.95.
Installment 2 templates are $17.95
Installment 3 templates are $18.95
Installment 4templates are $15.95
Installment 5 templates are $19.95
Order the templates
here
or email us to add them to your order if you're already signed up.
NOTE: We are sold out of templates--we're begging Jen's team to make some more, but no promises.
We've heard from some of you asking if the templates might include shapes you already own from other Jen programs--we asked and the folks at Jen's company relay that they can only identify 1 shape from the 6 sets of templates that might have been previously purchased by customers. So, this is an all new set of templates.
Also, they really want to just produce the templates once--which means we don't have a lot of leeway to increase our order down the road. We've often seen in the past that people decline the templates initially, then receive the magazine & decide to purchase--we will have very limited supplies once the program kicks off.
Also, the 6 sets of templates are a commitment purchase--once we've submitted an order, we're locked into accepting it so there just isn't a lot of leeway on this one to either decide later or to cancel if you change your mind.
We're happy to consolidate shipping of your BOMS to help you save on shipping.
We also have backing options. Pick your favorite from this array of prints from Remix or pick the MYSTERY fabric!
For a very limited time it's 10% off to members of the BOM. Order
here.
Pink floral
Blue bubbles
Blue-green grid
The MYSTERY Fabric
If you are currently in a BOM and want to sign up via email, send a note to "customerservice@homesteadhearth.com".
We don't know any more than what we have posted above at this time--we'll share more as we can.
We do know this is going to be FABULOUS--DON'T MISS OUT!